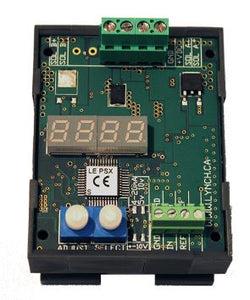 LE PS X
LE PS X
A single proportional amplifier mounted in a DIN rail housing.
The LE PS X supplies a solenoid with current proportional to the input signal from a potentiometer, joystick, PLC or other control system. This single solenoid proportional valve driver is mounted on a DIN Rail allowing for ideal placement in an Electrical Cabinet.
FEATURES AND BENEFITS
Microcontroller design.
Independent adjustments (Incl. ramp up and ramp down).
3 digit extra bright seven-segment LED display.
Large, easy-to-use adjustments and readout.
Display and adjust actual values (current & voltage).
Wide range of supply voltage.
User selectable input type through menu setup (ex: 0 to 5V, 0 to 10V, 4 to 20mA).
Wide ramp time range (0 to 99.5 sec).
Simple control with analog input, locally supplied reference voltage.
Energy-efficient PWM circuit, no heat sink required.
Electronic limiting circuit/ short circuit proof.
Reverse polarity, command input protection.
Load can be connected and disconnected live.
Easy troubleshooting.


*If purchasing more than 10 units, please contact sales@lynch.ca
 LE PS X STANDARD SPECIFICATIONS
Operating voltage:
Maximum output current:
Input Signal:
Maximum ramp time:
PWM/Dither Frequency:
Linearity:
Operating Temperature:
Dimensions:

9 to 36 VDC
3.00 Amps
5V, 10V, 4 to 20mA
99.5 Sec
40-450Hz
1%


-40 to +80 Celsius


59mm x 76 mm x 19mm


 

 

This product has been designed and tested to meet specific standards outlined in the European Electromagnetic Compatibility Directive (

EMC) 2004/108/EC

Emission: EN 61000-6-4: 2007, EN 55011:2009

Immunity: EN 61000-6-2: 2005, EN 61000-4-2, EN 61000-4-3, EN 61000-4-4, EN 61000-4-4, EN 61000-4-8:2001

RoHS: EN 50581:2012
APPLICATIONS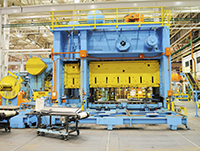 Hydraulic Press
- Using four LE PS X drivers on four cylinders, operators can perfectly control the down force of the press.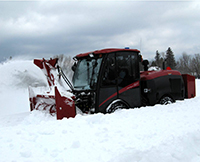 Snow Plow
– The LE PS X can assist in smoothly controlling the lift, extending or retracting of the plow of any hydraulically driven snow plow vehicle.
---
We Also Recommend